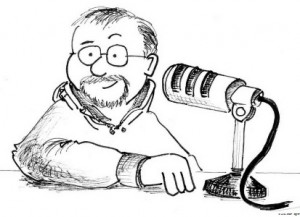 Several years ago – in the days before this site was officially a "blog" – I just happened to be at a remote broadcast – not with the station, but with the organization for whom the remote was being held. My name was mentioned and suddently I was approached by someone who knew of me from this site. The gentleman was nice enough, but he seemed to be very concerned.
"You're Eric O'Brien," he asked.
"Yes, I am."
"I have a question for you. How come you don't update PBRTV every day like DCRTV Dave does his site?"
I answered honestly. I told the reader that the Pittsburgh market was not nearly as big as the Baltimore/DC region and that I am nowhere near the writer that Dave is.
Well, dear reader, I could add several more reasons to the list now, but I won't get into that here. Let's just say that life has been full of activity of late. But my interest in this site will never wane. Albeit I may miss some items, or may have weeks where nothing gets posted, but I am in this!
15 years and still going…
So, I realized two days after the fact that I missed PBRTV's 15th anniversary. October 21st came and went – with me as busy as usual – and my intention of making a big (okay, little) woopdedoo went by the wayside. Consider this a make-up! I never dreamed that I would ever formulate my own website, let alone one that would last so long with a somewhat loyal following. Without a doubt, I've had and continue to have fun doing this! Thank you all for your support.
Things I've missed…
Stay tuned… more to come… soon!