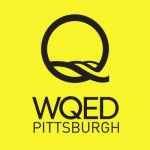 According to the Post-Gazette, 12 staffers were laid off at WQED Multimedia today. Nine of those laid off were full-time and one was part-time. Meanwhile two other full-timers were offered part-time positions or severance packages. Among those full-time staffers were on-air hosts Michael Bartley and Tonia Caruso. Mr. Bartley had just accepted the station's Emmy for "station excellence". this past weekend.
UPDATE: It seems that things didn't stop where initially reported. The layoffs totaled 17 when things were said and done as WQED attempts to retire $5 Million in debt over the next three years. TV's program schedule will change in October as will the fiscal operating budget which drops by $1 Million. Other layoffs include two out of four vice presidents and an FM staffer.
At the board meeting held later in the day on Thursday it was announced that the remaining executive staff would take voluntary pay cuts of 8–9%. Also, funding grants from longtime contributors The Heinz Endowment and The R.K. Mellon Foundation appears to have been dropped.