The Post-Gazette reports today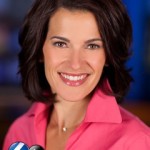 that former WTAE evening anchor Wendy Bell has filed suit against the station and Hearts Broadcasting after being fired in March for a controversial Facebook post.
The suit alleges that Bell was fired without cause and her employer encouraged her to use social media in her work. She is also asking for her job back, back pay, attorney fees and that Hearst not be able to discriminate or retaliate against her. Furthermore, the suit includes claims for race discrimination.
The flap began when Bell wrote a Facebook post in March about the March 9 Wilkinsburg shooting in which 6 people were killed. She stated, "you needn't be a criminal profiler to draw a mental sketch of the killers who broke so many hearts two weeks ago…they are young black men, likely in their teens or early 20s." In the same post she wrote about witnessing and admiring the work of an African-American male at a restaurant on the South Side.
The post stirred up controversy and many called for Bell to be fired. Still though there was a contingent who praised Bell for being unafraid to speak what she felt.
Meanwhile the suit also alleges that Hearst had previously chosen to ignore apparent negative behavior by other high-profile anchors.
Bell has since started her own Facebook Fan page which has garnered just about as many followers as she had with the station-related page.