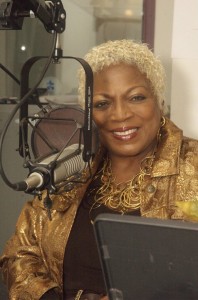 The New Pittsburgh Courier has recognized talk host Bev Smith as one of their 50 Women of Excellence Honorees for 2013.
Her "Bev Smith Show" was taken off of American Urban Radio Networks in 2011, but it was not time for Smith to retire. In fact, Smith took some money and built her own studio and solicited her new program to stations around the country. In 2012, she had three stations; soon she'll be on over 20 stations.
Smith's career began in 1971 when she became Pittsburgh's first African-American consumer affairs reporter at WIIC-TV (now WPXI). Right now, in addition to her new, self-syndicated talk show, she is organizing a convention for 1000 women this August. The event, held in Pittsburgh, will address their role in the problems facing the African-American Community.