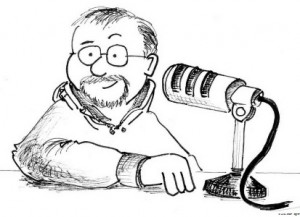 Remember when we had the Call Sign Cavalcade? I pulled it down when it seemed like it would never be accurate… especially when we were relying on people to remember and guess and well, it was a ball of confusion! Recently, the FCC began digitizing the pre-1980 station records and posting them online. "Aha!" I said, "I can bring back the Call Sign Cavalcade!" It will roll out gradually.
When I started making the page late last summer, the FCC hadn't scanned the entire AM band… just certain stations were made available. So I held off… and just mere months later, the AM side is done. So far the FCC has the FM non-comm band (88-92) available for stations pre-dating 1980. I am guessing that the rest of the dial will be done later this year. So for now, the Pittsburgh AMs are listed. I intend to work on the neighboring market pages as time allows. Doing this also helps me to update the station listings pages.
Speaking of updating listings, the Pittsburgh Station addresses have been updated too! I'm working on station listings as well.
We will be beginning the 2017 Pledge Drive very soon. I enjoy doing this site as much as I know many of you enjoy reading it! But I can't do it without you! Please consider a pledge of support to keep us going. I'll let you know how you can help very soon. Many of you have been generous in the past couple of years and I thank you. Stay tuned…