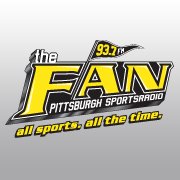 We're hearing word that CBS Radio Pittsburgh has completed another round of personnel cuts at Foster Plaza. Bob Smizik reports that Paul Alexander is out as one of the morning show hosts on KDKA-FM's (93.7) "The Fan Morning Show". Vinnie Richichi is also out leaving Ron Cook to host middays.
PBRTV also heard that KDKA-AM (1020) reporter Adam Kirk is out as well.
The cuts took place on Monday.