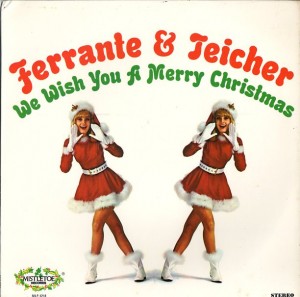 SiriusXM today launched their first two – and seemingly most popular – Christmas music channels.
Holly, a mix of the most popular Christmas tunes from all eras, was launched on SXM Channel 17 at noon and will remain on the air through December 31.
Holiday Traditions, a home for traditional holiday recordings from the 40s through the 60s, displaces SXM's 40s On 4 through December 31.
The next wave of channels to convert to the holiday theme happens on December 4.
Holiday Pops will be on the air on SXM Channel 75 December 4-26. It features some of the greatest classical music appropriate for the season.
Country Christmas takes over Channel 58 December 4-26. You'll hear tunes from your favorite country artists throughout the years.
But that's not the end of it. Here are some niche holiday channels
Holiday Soul signs on SXM Channel 49 on December 10 and runs through the 26th. The station will feature classic soul and Motown Christmas favorites from the 60s and 70s.
Radio Hanukkah will sign on SXM Channel 111 on November 27 and run through December 5 to celebrate all 8 days of the Jewish holiday. The channel will feature modern, traditional and children's Hanukkah favorites.
Escape SXM Channel 69 is the Beautiful Music formatted station for the satcaster. In past years, particularly years when not taken over by Radio Hanukkah for eight days, the channel recalls the days of terrestrial beautiful music stations when they would start with one or two Christmas tunes an hour on or near Thanksgiving and gradually increase the airplay of said tunes as we got closer to Christmas. One can only assume that that's happening again this year.
Online only, Navidad is SXM's nod to the Latin music holiday sound. The station will start December 3 and run through January 7.
Locally, we hear that WLTJ-HD4 has already flipped to an all-Christmas format. WLTJ's main signal (92.9) used to be on of the stations to flip to full-time Christmas but stopped the practice in the year or two before the format flip on Easter 2008. WWSW (94.5) is expected to change on November 22, Pittsburgh's Light-up Night. One suspects that WSHH (99.7) will do the same, perhaps even a day or two ahead of that. Both stations will revert back to their regular formats on December 26… when Christmas is just beginning.