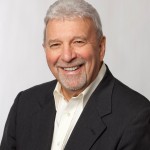 KDKA-AM reports that Bill "Chilly Billy" Cardille passed away early this morning after a brief battle with liver cancer. He was 87. Cardille was born and raised in Sharon, PA and started in radio in high school, likely at Sharon's WPIC (790), and after college he went to Erie and WICU-TV. In 1957, he came to Pittsburgh and was the first voice heard on Channel 11, then WIIC, when it signed on September 1 of that year. He continued at WIIC/WPXI where he hosted a number of programs, most notably "Studio Wrestling" and "Chiller Theatre" which aired Saturday late nights from 1963-1983. He is also remembered as being the face for the local portions of the annual Jerry Lewis MDA Telethon for over 30 years. Later in his TV career he was the morning weather man.
Cardille also had a radio career in town. He had done morning shows for WWSW-AM (970) and WIXZ-AM (1360 McKeesport). His last radio stop was WJAS (1320) where he hosted the middays for nearly two decades until the station was sold and changed formats in 2014. Under the category of "Chilly Billy", Cardille also appeared in George Romero's "Night of the Living Dead" – both the 1968 original and the 1990 remake. He also owned and operated a travel agency in the North Hills for a time. Pittsburgh City Council and officials from Sharon declared September 28, 2010 as "Bill Cardille Day".
When WJAS was sold in 2014, Cardille and Jack Bogut were able to bid farewell to their audience, Mr. Cardille said that he had "worked everyday since 1952!" It was a perfect cap to a 57-year career.
He is survived by his wife, Louise, two daughters and a son. Upon the announcement of his illness, daughter Lori Cardille put a call out on Facebook for cards and letters telling Mr. Cardille what he meant to people. The response was overwhelming.