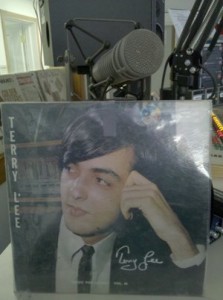 In the early days of PBRTV's existence, the most frequently-asked about personality was Terry Lee. Lee, whose real name was Terrance Lee Albert Trunzo, died late Tuesday at his home in Bellville, Ohio after a battle with lung cancer. He would have been 71 later this month. Lee had a legendary career in Pittsburgh, much of it at McKeesport's 1360 AM where he had been on the air during the WMCK and WIXZ days. Lee left Pittsburgh and radio industry and moved to Ohio where he spent time farming and operating a family-owned trucking business.
It was only a few years ago that Lee returned to Pittsburgh and made his first public appearance in several years. It was at a dance held at McKeesport's Palisades. Soon after, he returned to the airwaves via WJAS (1320) on Sunday nights. The gig lasted a short time and soon Lee began to broadcast online at TLsoundco.com. But a few months ago, live shows ceased production. Just last week a message went up saying that Lee was ill after listeners asked about live programs. The message asked listeners to respect his privacy.
And it looks like the privacy will continue. There will be no public visitation or memorial service, the latter of which will be held whenever convenient for the family.
Mr. Trunzo is survived by his wife, Carol; a son, daughter, and stepson; two grandchildren; and a brother and his family.