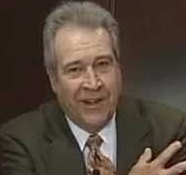 PBRTV has seen two reliable mentions that former KDKA-TV (2) investigative reporter Wayne Van Dine passed away at his Weirton, West Virginia home on Friday after a long cancer battle. He was 77 years old at the time of his death. Van Dine worked at WIIC-TV (11, now WPXI) from 1969 to 1978 when he joined KDKA. At KD he was also the spokesman for the KD Turkey Fund after the late Al Julius was let go in 1991. Van Dine retired from KDKA in 2003. A Kittanning native, he worked in the Weirton and Steubenville markets before heading to Channel 11.
(Herald Star Online)
(Reference: PG)
(KDKA)
This story was edited on Monday, January 25 at 9:45 a.m.