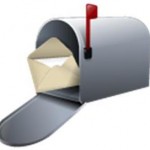 Every now and again we get some e-mail. Not as much as we once did, but we'll take it. When there are questions to be answered, I take my best stab at answering them, but always suspect that there is someone reading this who can do better! So dig into the mailbag with me…
The first question comes from Mary Jane who asks: Did Rose Tennant (of Quinn and Rose) work with O'Brien and Garry in the 1970s?
Eric's response: I am not sure that Rose Tennent would have worked with O'Brien and Garry in the 70s. Their show began in 75 when Rose would have been 16 or 17. (An article I found suggests that she is currently 56.) It's possible that she was an intern or something during the late 70s. Truth be told, I don't know.
Our other comes from Steve who writes: John Sanders.Who did play by play for the pittsburgh pirates.Were is he now?
Eric's response: He is, according to this Wikipedia page, currently announcing for Big East football and basketball games. How current or accurate that is remains to be seen.
If you have a question for our Mailbag, send us an e-mail… info@pbrtv.com.