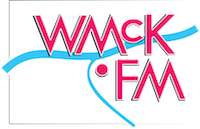 McKeesport-based Internet radio station WMCK.FM has scheduled several special Christmas-themed programs for the week of December 20.
"A Courthouse Concert" — featuring musicians from McKeesport Area High School — will air at 12 p.m. Sunday, 12/20, 7 p.m. Tuesday,12/22, and 4 p.m. Thursday, 12/24. Recorded Dec. 4 at Allegheny County Courthouse, the concert features selections performed by the McKeesport Area High School Orchestra and the MAHS Brass Ensemble.
"Not Your Average Christmas Show" will air from 5 to 7 p.m. Sunday, 12/20 and from 5 to 7 p.m. Thursday, 12/24. Hosted by South Park resident Chris Stillwell, a former radio personality at WVBC-FM Bethany, W.Va., and producer at WWVA, Wheeling, "Not Your Average Christmas Show" features a variety of unusual holiday songs, including carols and religious music, from artists not usually associated with the Christmas season, including Yo La Tengo, John Prine, Tom Waits, Sufjan Stevens and Bela Fleck and the Fleck-Tones. Pittsburgh's Joe Negri is also represented on "Not Your Average Christmas Show," as are '50s R&B artists such as Oscar McLollie And His Honey Jumpers and Motown stars like Stevie Wonder.
"Advent Evensong" will air at 12:30 p.m. Sunday, 12/20; 6:30 p.m. Monday, 12/21, and 4 p.m. Thursday, 12/24. Recorded December 13 at St. Stephen's Episcopal Church in McKeesport, the half-hour service includes prayers, scripture readings, and traditional hymns as well as gospel music from McKeesport's Voice of Vision Ministries.
Holiday themed episodes of "Goffus Golden Oldies," hosted by Doug Goffus of North Versailles Twp., and "Juneberry Road," hosted by Bob Janis of Forest Hills, also will air on 12/24 at 7 p.m. and 10 p.m.
Launched in October, WMCK.FM is a non-profit, volunteer-run community radio station that operates 24 hours a day from studios at St. Stephen's, under the auspices of Tube City Community Media Inc.It can be found at www.wmck.fm and is also available on smartphones via the Streema, TuneIn and Shoutcast apps. Support for WMCK.FM comes from the G.C. Murphy Co. Foundation, McKeesport Hospital Foundation, Skymagik Internet Services, and other donors.