Our friend Scott Fybush points out that today is the 75th anniversary of the North American Radio Broadcasting Agreement and the great frequency change for AM radio across the country. Just about every station moved from one frequency to another. Here is an ad in the March 28, 1941 Pittsburgh Press noting the change courtesy of Jason Togyer.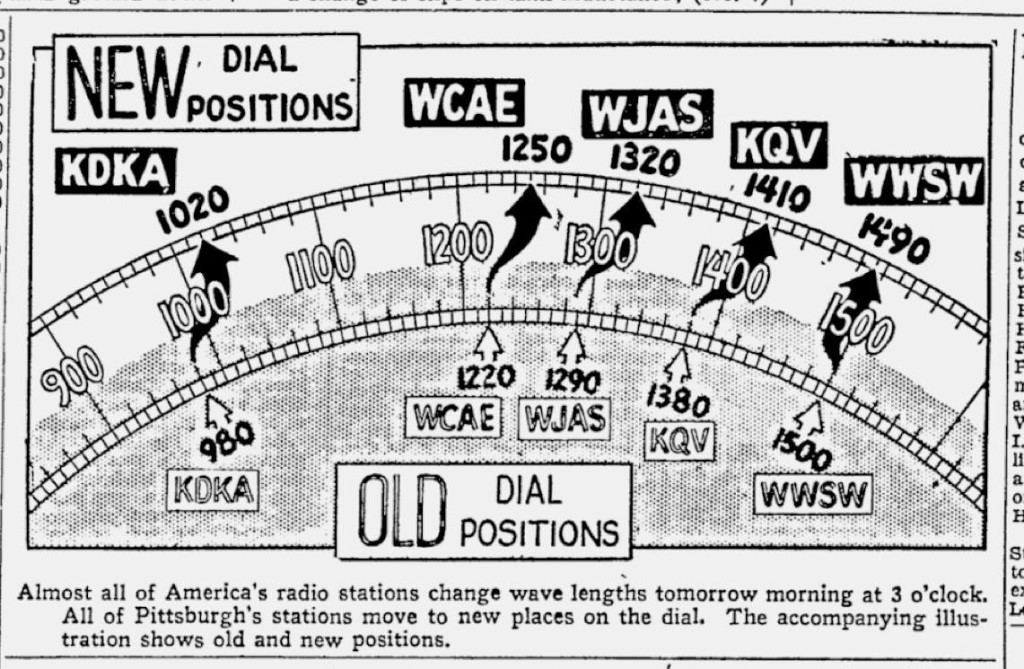 WWSW was the only one not to change to its current (as WBGG) position at 970. That move didn't happen until November 1949 requiring 8 towers in Ross Township.
The plan was to set aside Canadian and Mexican clear channel frequencies at a rate of about 1 per 100 kHz. The band also expanded the dial ending at 1500 to a dial ending at 1600 kHz. The treaty is no longer in force and now if you Google NARBA, you get the North American Rare Bird Alert or The North American Raspberry Blackberry Association.