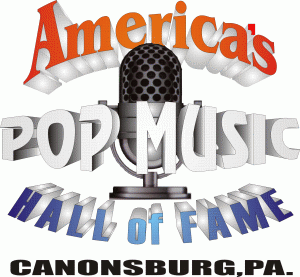 Johnny Tillotson – an early 1960s pop icon – will reveal the first inductees to America's Pop Music Hall of Fame on Friday, March 15. Tillotson will make the announcement at the Canonsburg, Pennsylvania McDonald's – home to a collection of Bobby Vinton and Perry Como Memorabilia – at 5:00 p.m.
The Hall of Fame Selection Committee said there will be 14 inductees in the freshmen class. They were selected by an international online vote announced in September, 2012. Among the 40 initial nominees were Como, Vinton, Frank Sinatra, Elvis Presley and the Beatles. Nominees, who had to have a hit prior to 1980 to be considered, were selected based on the breadth, depth and influence of their recordings.
Tillotson, a country-pop crossover artist, will be performing in Wheeling, West Virginia on Saturday. He is best known for his hits, "Poetry in Motion," "It Keeps Right on A-Hurtin," "Talk Back Trembling Lips," "Without You," and "Send Me the Pillow That You Dream On."
A formal induction banquet ceremony will be held July 3 at the Hilton Garden Inn in Canonsburg.
America's Pop Music Hall of Fame is temporarily located on Pike Street in Canonsburg, and is expected to open this fall.