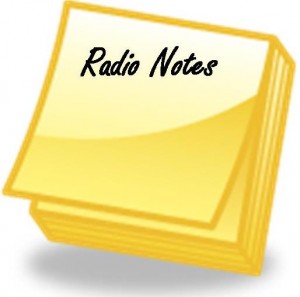 Sometimes you have to take a break from your computer, but that doesn't mean that the news stops happening.
Switcheroos at WLTJ
It's likely that the ratings of Q92.9 haven't been what was hoped for with the addition of Jim Krenn to the morning show. Debbie Wilde has departed the morning show for middays while midday man Chris K. has gone to mornings. Mike Wysocki joins Krenn as well, but Mike Sasson and Terry Jones are out.
WPIT will soon have a translator
Salem is investing $60,000 in a translator to keep WPIT (730) on the dial at night. 730 has a strong 5000 watt daytime signal, but on 24 watts at night from their North Side tower. They are moving W243BW (96.5) from Amherst, New York. It seems likely that it could stay at 96.5 but it will be squeezed in as several stations in surrounding markets use the frequency at full power. The map shows a severe null to the east. The seller is Family Life Ministries.
KDKA-FM to keep the Pirates
CBS Radio Pittsburgh has signed a multi-year deal with the Pirates to carry the games on KDKA-FM (93.7). The last four years have been good for the Pirates and for KD as a result. The Pirates had a 5 year deal with iHeart (then Clear Channel) after a 5-decade relationship with KDKA-AM. The deal with CC happened during the Pirates' 20-ish year losing streak and Clear Channel had them on WPGB (104.7) which was all talk at the time.