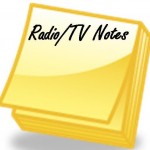 WESA (90.5) morning host Josh Raulerson has left the station to work in communications for the Pennsylvania Environmental Council. Christopher Ayres has taken over the reigns of "Morning Edition" for the station.
Raulerson will remain involved in projects at WESA and will host a Pittsburgh Arts & Lectures event with Diane Rehm on November 14.
WGBN (1360 McKeesport) has until December 8 to sign on and resume operation or the nearly 70-year old station will lose its license the next day. The station has been off the air since last December due to financial difficulties. Renda Broadcasting, who donated the station to Pentecostal Temple Development Corporation in 2013, still owns the primary daytime transmitter site in Glen Hazel. Some sources have said that back rent and other bills are due on that site so PTDC may have to get a waiver to operate full time from the original and now nighttime site in Lincoln Borough in order to resume operation. Unfortunately it's been reported to PBRTV that the Lincoln site is in such disrepair that operation from there could be hampered as well.