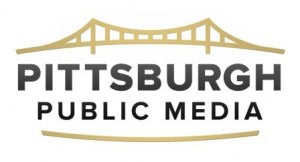 Pittsburgh Public Media reports via its Facebook Group that it has signed an agreement to purchase "88.1 FM in the Pittsburgh region." (PBRTV later confirmed that the signal in question is the current WVBC in Bethany, West Virginia based on the reports and maps on the organization's website.)
The signal reaches Weirton, Steubenville, Wheeling and as far as Pittsburgh's South Hills neighborhoods. Improving the signal into Pittsburgh is a top priority, but PPM is seeking financial support to make it happen.
Additionally, in order for the purchase transaction to be finalized, the organization MUST raise $150,000 by February 1, 2013.
The goal for the station is to pick up where WDUQ-FM (90.5) left off in 2011 when it was taken over by Essential Public Media as WESA-FM. That means, at the very least, it will air the programming heard currently on The Pittsburgh Jazz Channel online, but either way the intention is to feature the familiar voices of WDUQ. Meanwhile, the studios of the intended 88.1 will be outfitted with the original WDUQ studio equipment which was sold to PubMusic by WESA.
PubMusic and Pittsburgh Public Media have joined forces and the PPM board was recently reformed specifically for this project. Pittsburgh Public Media was originally formed by ex-WDUQ employees in 2010 as a likely contender to purchase the station from Duquesne University. Despite their efforts, the station was sold to EPM in 2011. Meanwhile, former 'DUQ engineer Chuck Leavens formed PubMusic which operates the Pittsburgh Jazz Channel featuring Tony Mowod and other familiar DUQ voices.