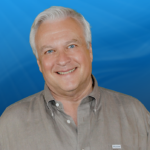 KDKA-AM (1020) mid-day host Mike Pintek announced today that he had been diagnosed with pancreatic cancer in May. The aggressive cancer has been rendered inoperable at this time, but the hopes are that chemo treatments will shrink the tumor enough to render it operable.
Pintek, ever-positive, reminded his listeners, "I am not the disease, I am a human living with the disease." While he mentioned that he is losing his hair from the clinical trial chemo treatments, he made it known, "I AIN'T FREAKIN' (although he didn't mean "freakin'") DEAD YET!"
Callers to the station offered Pintek encouragement in his fight.