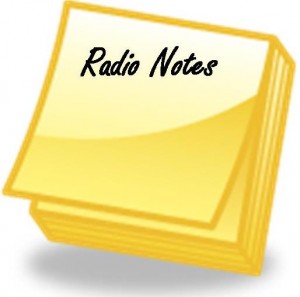 WYEP (91.3) will hold their 17th annual Summer Music Festival on Saturday, June 28 at Schenley Plaza in Oakland. This year's festival will be an all-day affair with extended hours in celebration of the station's 40th anniversary. The lineup includes local bands from WYEP's Reimagination Project followed by performances starting at 6:00 p.m. from The Red Western, Elizabeth and The Catapult, Valerie June, and The Sam Roberts Band. The festival will have a "street festival" atmosphere along Schenley Drive Extension for a craft marketplace and family area, both of which open at 2:00 p.m.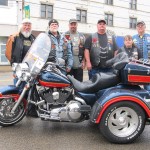 WBVP/WMBA (1230 Beaver Falls; 1460 Ambridge) have announced plans for the "Run for McGuire, A Special Ride for Special People". The motorcycle ride is a fundraiser with proceeds going to McGuire Memorial. Past events were organized by Beaver County cycle enthusiast Butch "Pappy" Spooner who died last year. As a result, 2013's event was put on hold. This year's event is being held at the encouragement of several motorcycle clubs and will be held in Spooner's honor. The 60-mile ride begins in front of the WBVP/WMBA offices on Seventh Avenue in Beaver Falls with a stop at McGuire Memorial and a picnic in Brush Creek Park. The general public is welcome to attend the picnic. Registration and more information is available at wbvp-wmba.com.

KDKA-FM (93.7 "The Fan) announced earlier this week that Pittsburgh Steelers Quarterback Ben Roethlisberger will again make weekly appearances on the station during the upcoming NFL season. "The Ben Roethlisberger Show will air on Tuesdays at 11:00 a.m. with the Cook and Poni Show beginning September 9.