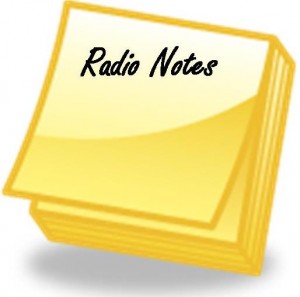 Here are some of the things you'll find on the air this weekend:
Rick J. on WEDO
Beginning Saturday (4/26), Rick J. ("J" is short for Jankowski) will begin a new program at McKeesport-licensed WEDO (810). The O'Hara Township resident has an extensive history on the radio – including the old WIXZ (1360 McKeesport) and WZUM (1590 Carnegie). Additionally he has worked as a nightclub DJ throughout the area. "The Rick J. Musicscape" starts at 4:00 p.m. on Saturday.
WWSW carries Porky tribute
WWSW (94.5) will dedicate this Sunday's (4/27) "Sunday Night Oldies Diner" to the late Porky Chedwick who passed away in early March. The program will feature the music Chedwick made famous during the height of his career in the late '50s and early '60s and will feature interviews with people who knew and worked with him. 3-W-S' Sunday Night Oldies Diner will air from 7:00 – 10:00 p.m.
40 years for WYEP
Post-Gazette freelance writer Tim Means has written an excellent piece regarding the 40th Anniversary of WYEP. The station went on the air at 91.5 on April 30, 1974. Now on 91.3, the City of Pittsburgh has declared this coming Wednesday (4/30) as "WYEP Day".