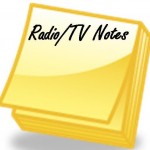 We've been busy the last week or so, and when that happens we take a moment to acknowledge tidbits of events that happened during our time of busy-ness.
FTVLive reported that WPXI (11) news director Mike Oliveira has moved on to a sister station in Boston – WFXT. Meanwhile, the rumors are that Bob Longo (once at WTAE) could be in the offing for the job. Longo is at WJAX in Jacksonville. But FTV thinks Suzanne Nadell will move in from Tulsa KOKI.
Dan Zangrilli has been named assistant director of broadcasting at IMG Mountaineer Sports Network. He will serve as host of the football pregame, halftime and postgame programs. He will also do play-by-play for women's basketball and baseball and host various shows. Zangrilli has been with KDKA-FM (93.7) since 2007.
And we have another passing to note… Herb Chapman, former engineer at WAMO, WDVE/KQV, passed away Friday.