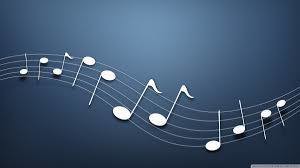 Anyone who knows me well enough knows that I am an aficionado of the Beautiful/EZ format and have been since the tender age of 8. The last station with such a format in Pittsburgh was WEZE-FM which, at 104.7, was Salem's forerunner to WORD-FM which eventually moved to 101.5. WEZE signed on in early 1990 displacing the short-lived "Energy 105" after WSHH adjusted their format to soft vocals shortly after Christmas 1989. WEZE made way for WORD in late 1991 and the format was all, but gone from Pittsburgh.
Many cities lacked the format as the 1990s progressed. The key thought was that beautiful music didn't attract advertisers or other potential revenue.
In the mid-1990s, the subscription services began to supply an almost endless list of channels – including B/EZ to homes where such a subscription was added. Digital Music Express (DMX) was first on the TCI Cable system in Pittsburgh. By 2000, Music Choice was a part of most cable system packages with a B/EZ channel programmed by one of the early pioneers of the format, Phil Stout. Soon after XM Satellite Radio began, they added "Sunny" which later changed to "Escape" programmed by the man who is often credited as the founder and creator of the format, Marlin Taylor. Taylor has also overseen "40's on 4" (now "40s Junction"), and "Enlighten" a Southern Gospel station.
Escape survived the merger of Sirius and XM in 2008, but not without attempts to tweak it to a more vocal format with fewer instrumentals. Listeners – not ALL of them over 55 – complained and the format was restored. The channel has also been the victim of  several pre-emptions over the years for holiday music or a seemingly-incessant tribute to one particular artist. It seems that the complaints that ensued with these temporary interruptions began to fall on deaf ears… despite coming from customers who pay for the service.
On July 30, Sirius XM announced plans to reveal some new stations on Thursday, August 13. Escape's role in this change is to take a back seat as the satcaster will remove the channel from the satellites and make it an online-only station – a move that requires an additional subscription and cost to the listener. Complaints – of which the initial supply of nearly 200 were deleted – began pouring into the channel's Facebook page by young and old alike from those among the over 1200 members of the page. Meanwhile,140 people follow the "Keep Escape on Sirius-XM" page on Facebook where a petition has been circulated and more complaints are posted. The page was created last week. No doubt many of the complaints posted never make it to the eyes and ears of the decision makers at the satcaster. But a similar movement was "won" by the listeners when Sirius-XM performed a similar move with the "Enlighten" channel a few years ago. It was returned and remains on the satellites. That's what Escape listeners hope to achieve as well.
And it's not just Escape. Earlier this year the "Pops' classical music channel suffered a similar fate leaving "Symphony Hall" as the only classical channel on satellite. Other stations have left "the birds" as well but remain for those willing to shell out for the additional online subscriptions. Some of the new channels coming to the satellites were created as online-only, but to the naked eye seem redundant to what's already there.
Meanwhile, the announcement has had an overwhelming effect on a station that has streamed the format for several years. KAHM-FM (102.1 Prescott Arizona)  a family-owned station, has had a following far and wide with its Internet stream. A visit to their site since the announcement of Escape's move shows that the stream has become overwhelmed. From their website:
With the announcements by XM Sirius (sic) Management, and several radio stations that they are discontinuing the 'Beautiful Music' format, our streaming server has had our listenership explode, and this has caused our server to continuously reach capacity. When this happens, attempts to reconnect will result in a "busy signal," and your stream will stop.

We are trying to figure out the best method to accommodate all our new listeners. Simply increasing our capacity is cost prohibitive. We pay a royalty for each "listen" of every song played on our streaming Internet station. We at KAHM have paid these royalties for the last eight years, and we're proud to do our part so these musicians are paid for the music they've produced.

One possibility is a subscription service to guarantee stream availability. We welcome listeners from XM & Sirius to join us in having a KAHM day. We want to hear your thoughts on what such a subscription service should charge per month. Feel free to send us an email:subscription@kahm.info and let us know what you think.

Those of you who live with us in Prescott, Arizona and the surrounding area will always be able to listen to beautiful music, free, on the radio at FM 102.1 & 101.7.
In 2013, WAVV-FM (101.1 Naples Park, Florida) discontinued their stream after it became too costly to maintain. The 100,000 watt station has no plans to restart a stream anytime soon.
Although the station was sold and the format was changed recently, the once operators of KNXR-FM (97.5 Rochester, Minnesota) are working on getting a stream up and running very soon. They are calling it 97-Five.com.
Additionally there are other sources for this music. Much of the custom music made specifically for this format is available on Spotify, Amazon and other services like the aforementioned Music Choice (where available).
It may not be 1978 anymore, but the music has a loyal following. Yes, much of the audience is older, but a contingent of it is young people seeking refuge from the fast-paced society they live in today. Speaking of the rat race, Marlin Taylor leaves it at the end of the month. He will retire as he celebrates his 80th birthday and nearly 60 years in the broadcasting industry. We wish him the best!