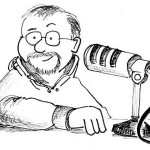 After a 10-day respite, I'm back and ready to go! The reconstruction of PBRTV will reconvene, recommence, restart and continue this week.
I've had some requests to get the articles by Ed Weigle and Ed Salamon (about Porky Chedwick and Bob Mack respectively) be re-posted. Those are on top of the priority list. I will also start posting some of the pictures you have sent over the years as well as the new ones we are receiving. You do know that you can send your favorite radio/television pictures in right? Do I have to post the spot I recorded again? Okay… click the link… I'll wait…
Okay?
Alright well, in addition to what I've already mentioned, I will also continue to update the station pages as well as the transmitter maps, but that's a given!
One thing I have been toying with is bringing back the old mailbag posts from 1998-2006/7. I say that I've been toying with it because it is kind of "ancient". However, many have found those classic discussions interesting even today. For instance, Rick Sebak discovered a discussion about Mr. Wrinkle which helped him write about the topic for Pittsburgh Magazine in 2009. It will take some time and it's at the bottom of the priority list, but I am leaning toward its return. Stay tuned.
Speaking of e-mails. I would like to introduce a new e-mail address: info@pbrtv.com. The old e-mail address will still work indefinitely (likely forever) but heck, let's be professional around here!
Finally, in checking Google.com, I'm noticing that in a lot of cases it still links to pages from the old site. It will just lead you to the current site with a "Error 404" warning. Hopefully Google will wake up to that soon as the new versions of old pages return gradually.
I hope you enjoyed the article on our visit to the Museum of Broadcast Communications. It's a great place and worth a visit while in Chicago.
Til next time!