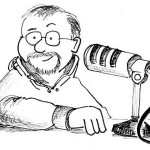 And here we are again… another week… another reconstruction update.
The good news is, the progress is a lot further than I thought it would be by this time – even with a 10-day vacation. There are just three more station listing pages to finish and the most tedious part of the job will be done!
To go to the "master" stations page, click here. The only sub pages that you will not be able to access are the Northwest Pennsylvania FM and the Mahoning Valley AM and FM pages. I hope to have those finished by week's end. Incidentally, thanks to Keith Alan Austin of the Allegheny News Talk Sports Network for being on the ball with updated information on their station listings.
I have not yet re-introduced the use of station logos to accompany listings, although I would like to and plan to. The use of those logos would be incorporated for illustrative purposes only and incorporated under the fair use provisions of U.S. Copyright Law. They would remain the trademarks of their respective owners.
As you know, there are four new photo pages posted. Thanks to Ken Hawk, Tom Lacko, Joseph Pratt and Clarke Ingram for their contributions. I'm still looking for yours and I hope that you will dig through your photo albums and share them (at least the not-so-embarrassing ones) with us! Radio and TV personnel are strongly encouraged to participate! And those of you in surrounding markets are encouraged to take part too! If you have questions: info@pbrtv.com. People who send more than one photo qualify to get their own "Collection" page.
The "Where Are They Now?" page will likely take some time to re-do. Many of the listings have been up for so long they are severely out of date. I know it's a popular feature on this site, and it will return eventually, but I would like for it to be as accurate as can be.
The Callsign Cavalcade will also be updated eventually as will Station Addresses. A "Links" page will be re-invented in time too. The "Classic Mailbag" with e-mails from 1998 – 2006/7 will return sooner rather than later. That should be an easy fix!
The platform for comments on article postings are open for two weeks. This is to cut down on any unnecessary spam posts that those wonderful "spam bots" find it necessary to post. Many of the site's old spammers started up again after we made the switch. As I tighten the reigns on things, I will open up the "comment window" for longer periods. For now, as each post moves into the 14th or 15th day of posting, the comment box will automatically close.
Now onto a "sticky" subject.
Just after I announced the reconstruction of the site, I received this e-mail message on June 10:
I rely on PBRTV for news about PGH-area broadcasting. I really value your service! If you are seeking a donation, I can do that. Let us know! Fred
Naturally, I thank Fred for his support and assure both him and you that I will discuss donations for the site sometime "down the line". But it's not "down the line" just yet. I appreciate those of you who are willing to contribute and hope that you will be there "when the time comes".
For now, I ask that you please consider a small donation (the "Chip-In" box is in the column on the left) to the Tube City Online Webcast from McKeesport's International Village coming up August 14-16. If you've ever been to this 3-day event of deliciousness and fun, you know it's an event worthy of being promoted around the world. Doug Goffus and I, along with several others, will join Tube City's Jason Togyer for the broadcast and we hope to see you there!
If you have any suggestions for the site; things you'd like to see included or fresh ideas, I'm all ears! That e-mail again is: info@pbrtv.com!
Stay tuned!