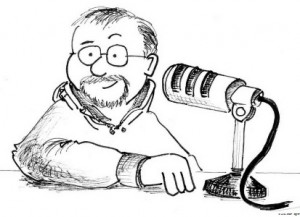 We're a week into our newly remodeled PBRTV.com and things are moving along just fine. Two regions-worth of station pages have been refreshed and updated and the groundwork has been laid for the other three regions. You will not be able to access the Mahoning/Shenango Valley pages, the Northwest Pennsylvania or the Central Pennsylvania pages until they are finished, but you are able to see that they do exist. I hope to have the majority of them done by the middle of next week. I will then be taking a break to rest my eyes.
Before long you will see an option for something like "Extras" or "Fun Stuff" (I haven't decided) where you will find articles written by Ed Weigle and Ed Salamon; the Call Letter Cavalcade, and other such fun stuff. I am hoping that you readers – in and out of the biz – will start sending pictures to go in our Photo Gallery which will be a constant work in progress. Listen to the commercial to find out how you can help… we'll be back in one minute, fourteen…
(Click here.,..) PBRTV Photo Gallery Spot
Welcome back to Eric's Musings, speaking of audio files, I hope to have a page for audiophiles to send airchecks and jingles. But that will be announced at a later date.
One word about leaving comments. Sorry to say that the comments from the old site were unable to be ported over with the posts. Believe me, we are happy to have the posts! That said, to prevent spam, further comments have been closed on the old posts. In fact, comments are presently set so that you have to register in order to leave a comment. Our old spammer friends found our new site and were instantly relentless!
Here is a comment PBRTV received earlier this week when the information on the site was limited.
"You really need a consumer warning. I clicked through expecting to spend about five minutes, but half-an-hour later…"
Yep. That's what we're hoping for!