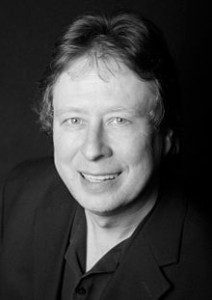 Ed Salamon has written another book. Archer Books is publishing WHN: When New York City Went Country which is due for release on February 25, 2013. The release date coincides with the 40th anniversary of WHN's switch to country music. The book tells the story about how the Park Avenue radio station reached a #2 position in the New York ratings and became the most listened to country music station of all time during its fifteen years in the format. WHN broadened the definition of country music and introduced new artists and sounds to the format, while at the same time its exposure of country records in New York helped country music cross over to pop radio.
The book is based on interviews with former WHN staffers and country artists as well as the personal experiences of the author, who was WHN's program director for more than six years. The book also includes more than forty photographs of WHN air personalities and country music stars who visited the station.
Salamon said that what made WHN successful were the techniques he developed while programming WEEP (1080) in Pittsburgh. He also points out that the station had many Pittsburgh connections…
Jessie Scott (of WDVE and "13Q" fame) worked evenings at WHN.
Robbie Roman (of WEEP and WIXZ) was assistant PD.
Dene Hallam (WEEP PD) followed Salamon as PD of WHN.
Joel Raab followed Hallam as PD, but also served as WEEP's PD under the name Jay Stevens.
Salamon wrote Pittsburgh's Golden Age of Radio for Arcadia Publishing in 2010.
On February 25, Hill Country Live (30 West 26th Street; New York) will celebrate the book's release with a WHN reunion including a panel of WHN air personalities moderated by Salamon. Admission is Free.
February 26, WFDU (89.1 FM in New York or www.wfdu.fm) will have an on-air reunion of personalities from WHN from 9:00 a.m. – 3:45 p.m. WFDU is licensed to Teaneck, NJ and the transmitting antenna is located on the famous tower in Alpine.