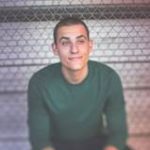 CBS radio Pittsburgh announced Thursday that they have hired area native singer and entertainer Chris Jamison as the newest member of the live and local air staff on WBZZ (100.7 new Kensington). His first in studio program will be filling in for the Bubba Show Labor Day morning from 5:00 to 10:00. Otherwise he will be heard regularly on Sunday afternoons (3:00 – 9:00) and holidays.
Jamison is no stranger to the station as Bubba in the morning team where his official cheerleaders during his run on NBC's The Voice back in 2014. He was hired by CBS radio earlier this year as a master control operator.
The North Hills High School alum still performs as a singer-songwriter throughout the region and nationwide.