If you're anywhere in the vicinity of Murrysville, you may or may not know that there has been an 88.1 FM which has been on the air since 1994. Up until last year, the station was owned by He's Alive Incorporated as WRWJ and served as repeater for their station in Grantsville, Maryland. Through a transaction or two it became the property of Broadcast Educational Communications – the non-commercial sister company of Broadcast Communications Inc…. my employer of just about 10 years now. The station is now WKGO
In 1994, at the same time WRWJ was attempting to build 88.1, WRCT (88.3) had finished a 5-year battle and received permission to increase its power. As a result, WRCT is 1750 watts to the North, South and West, but 650 watts to the East. However, WKGO's biggest signal competition is Pittsburgh Public Media's WZUM-FM which is also on 88.1 coming out of Bethany, West Virginia. WZUM-FM recently increased power to the east. Therefore, in much of Allegheny County where the two 88.1s meet you'll get a smattering of Jazz and Easy Listening. But both stations are well within their coverage means.
Yes, I said Easy Listening. The boss had a library of B/EZ music sitting around and decided to put it to use on WKGO. Since I am one of the youngest emplo… uh.. make that the most experienced with the format,.. (I grew up listening to it on WSHH and later WEZE – and kind of "studied" it since) I have been programming the music. Cross that off my bucket list! Be patient with us, WKGO is a work in progress. But I have included the obligatory B/EZ recordings that garnered many calls to such stations in their day – Caravelli's cover of Bob Dylan's Wigwam, Johnny Pearson's Sleepy Shores and Zamfir's The Lonely Shepherd backed by the James Last Orchestra to name a few. Thanks go to Warren Andrews, Jim Masters and the father of the format, Marlin Taylor, who, through email and face-to-face discussions over the years, help to make programming such a format pretty… well… uh… easy!
---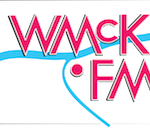 Speaking of the format and the assistance from the aforementioned gentlemen, I've spent the last 19 weeks at my own microphone as creator and host of the two-hour Smooth, Relaxing and Easy which airs on WMCK.fm. Like this website, I can call the show "my own" and I enjoy sharing the music with the listeners… most of it comes out of my personal collection.
"WMCK dot FM" is a project of Tube City Community Media Inc. and has been on the air for a year as of October 6. WMCK was the original callsign for McKeesport's 1360 – which is now (although currently silent) WGBN. It was second to WEDO (810) which signed on about 6 months earlier way back in November, 1946. The WMCK callsign is no longer available for use on terrestrial radio stations. In fact, it is reserved for maritime use.
WMCK.fm is best described as "free-form", playing new rock during the hours that there are not shows like mine on the air. The shows range from oldies to country and other genres in between. The station also does live coverage from events in and around McKeesport. It's a bona fide internet station… an internet station that could! Tune it in via the website or one of a few smartphone apps.
---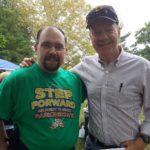 One more "telling on myself" moment… and I have struggled with whether or not I've wanted to parlay this to my readers. I am not one to talk about my health or my life in general, especially since that is typically nobody's business. However if I am being honest with you I am being honest with myself.
Two years ago I was diagnosed as having Parkinson's Disease. As a result I have had to adjust my life to living with the disease and that includes how I do things like the activities listed above, this website and everything else I do. Without going into great detail, I have begun to use Dragon dictation software to write many of my postings. Otherwise I type with one hand. There are also days when my voice may not be as strong. It doesn't always show on the air as I attempt to keep it strong, but there are times when I know that it's not all there.
Most of my days end up being pretty good, and for as young as I was when I received the diagnosis, that should remain the case throughout. But there are some days, especially during cold, cold winters, that my motivation lacks, I shake more, and the day becomes a complete wash. Obviously I try not to live my life expecting those days, however I cant deny that they happen. I focus on having good days.
My family, especially my wife, and friends have been very supportive throughout all of this. I have told them from the beginning, and I tell you the same, that I am not seeking pity as it accomplishes nothing. I just seek your support and understanding throughout this time especially as I have decided to live with the disease versus suffer from the disease.
Thank you for your support.