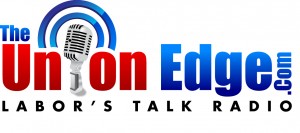 "The Union Edge" expanded its airtime on WKFB-AM (770 Jeannette) on Monday from one hour to three hours. The program currently airs from 12:00 Noon – 3:00 p.m. weekdays. The association between the program and the radio station has been off and on for four years. Until the change took place, the station had been airing the final hour of the show.
Program host Charles Showalter calls the program "communicating with not-yet labor families." Former KDKA-AM program director Marshall Adams serves as the show's program director. The program is also fed to stations near Washington, D.C., Michigan, Washington state and eastern Pennsylvania. The program also streams live and through podcasts on their website.
Disclaimer: This editor works for WKFB.