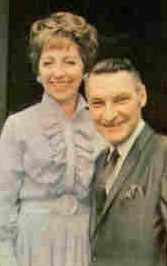 The family of Wendy King, who died last December, has a memorial tribute planned for Sunday, June 26 at 1:30 p.m. The event will be held in the Special Events Hall of Phipps Conservatory.
Rick Sebak will serve as Master of Ceremonies of the event which will include remembrances from local radio and TV personalities as well as clips from "Party Line" – the KDKA Radio program she hosted with husband, Ed, between 1951 and 1971.
The event is free and open to the public.