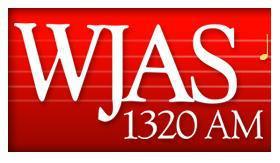 Radio Insight reports this morning that Renda Broadcasting announced the sale of WJAS (1320) to Frank Iorio's Pittsburgh Radio Partners for $1 Million. The move leaves WSHH (99.7) as the only Pittsburgh property for Renda who maintains its headquarters here. Last year Renda donated WMNY (1360 McKeesport) to Pentecostal Temple Church. Meanwhile, Iorio sold WBVP (1230 Beaver Falls) and WMBA (1480 Ambridge) last year.
This will mark only the second time that WJAS and WSHH were not owned by the same company. When Nationwide Broadcasting sold the stations in the early 1980s, WJAS was sold to Benni Broadcasting while WSHH was sold to Renda. Renda bought WJAS a year later.
No word whether a format or airstaff change will take place.
In addition to WSHH, Renda owns properties in Indiana, Punxsutawney and Greensburg in Pennsylvania as well as the Jacksonville and Ft. Myers markets in Florida.
Iorio owns an AM and 2 FMs in Warren PA and an FM in Altoona.