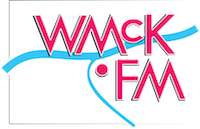 Tube City Community Media, Inc. officially launched WMCK.FM on Tuesday as a new "radio" service in the area's Mon Valley. The call letters recall the first set of letters used by 1360 AM (now WGBN) which is licensed to McKeesport. Seeing that 1360 and McKeesport's other radio station, WEDO (810) have focused their efforts outside of the Mon Valley, WMCK.FM seeks to keep most of its efforts focused on McKeesport and surrounding communities despite having a world-wide presence. In fact, all of the station's board members are required to live within a 10 mile radius of "Tube City" and all programming decisions will be made there.
The station's on-air status is the realization of a dream by McKeesport native Jason Togyer who, along with several of the current board members, originally intended to apply for a low-power FM station for the region. After several years of being "on-hold" as the FCC closed application periods and altered regulations for LPFMs, the board decided it best to make their broadcast an online-only venture. Meanwhile, Togyer continued to operate the TubeCityOnline.com website – a service that started out as a hobby of sorts in 1996.
It is also non-commercial and features new and local music as well as other genres of music as decided by individual program hosts. Community volunteers are invited to host talk shows and music programs. In addition to community announcements, one goal the station hopes to achieve soon is to broadcast local meetings, debates, forums and other such events.
The station is currently housed at St. Stephen's Episcopal Church in downtown McKeesport although it is not intended as a permanent home. While initial funding has been provided by the G.C. Murphy Company Foundation and the McKeesport Hospital Foundation, the Internet-only venture will rely upon support from its listeners. Donations are tax deductible as Tube City Community Media became a 501(c)3 non-profit organization in 2014. A donation page is set up on the station's site.