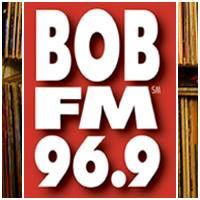 After taking the top of the Nielsen Audio ratings for January with a 9.1, WRRK (96.9) has increased that to a 9.4 putting the station at the top for the second month in a row. Two months in a row where Steel City Media has beaten the top two of iHeart Media's six stations in the market. WDVE (102.5), although up from the holiday reading of 8.1, retains second place with an 8.5 that it also held in January. WWSW (94.5) falls downward from it's Christmas high of 14.0 (and the number 1 spot for the Holiday reading) down to 8.9 in January and 8.3 in February. KDKA-AM (1020) takes fourth place with a 7.8 – up from the Holiday reading of 5.2. Why has WRRK done so well? Some observers think it may have been due to the Christmas format on WWSW and WSHH (99.7) that drove some people away. Once Christmas was over the listeners remained hooked on the BOB-FM format. Some think it may be because WRRK is on in a lot of workplaces and PPMs are picking up the signal.
Meanwhile KDKA-FM (93.7) waits for the Pirates to begin their official baseball season as the station's ratings fell from 4.4 in January to 3.8 in February. WPGB's (104.7) country format struggles along with a 3.2 while the long-lasting WDSY (107.9) comes in with a 4.8.
Not included in the ratings: Renda's WSHH (99.7), Pittsburgh Radio Partners' WJAS (1320), 22 MIN LLC's KQV (1410), WQED-FM (89.3) and Keymarket's Froggy stations and other regional signals.
(Tom Taylor PPM Ratings E-mail 3/18/15)