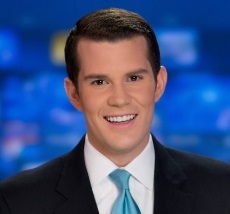 WTAE-TV (4) announced today that Matt Belanger will join the station as a weekend anchor and regular reporter. Belanger will join Shannon Perrine on the 6:30 and 11:00 p.m. weekend newscasts. Perrine has anchored these newscasts alone since Jake Ploeger's departure in January, 2009.
Mr. Belanger comes from sister station WGAL-TV (8) in Lancaster, PA where he worked as a government and investigative reporter. He has won two regional Emmys as well as a number of first place awards from the Associated Press. A Susquehanna Valley native, Belanger graduated from Elon University with a BS in Broadcast Communications and a minor in Political Science.
His start date is April 24.