Jason Togyer recently sent this article from the Pittsburgh Press from December 13, 1953 – a find his wife made during an excursion to garage and estate sales in the area.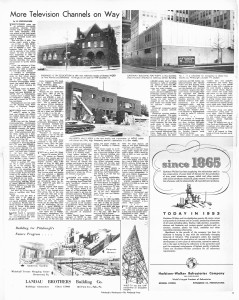 Here are some of the pictures up close!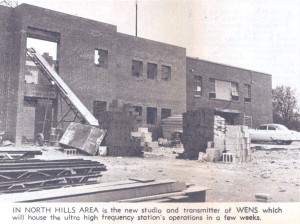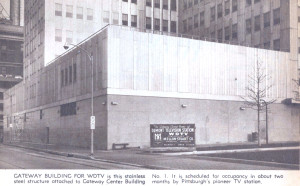 The only close up not included in the above scans is that of the stone building that originally housed WQED-TV (13) in Pittsburgh's Oakland neighborhood. Today, that building at the Northwest corner of the intersection of Fifth and Bellefield Avenues is the Music Building for the University of Pittsburgh.
And now, a bonus…